Shawn Meaike Family First Life CEO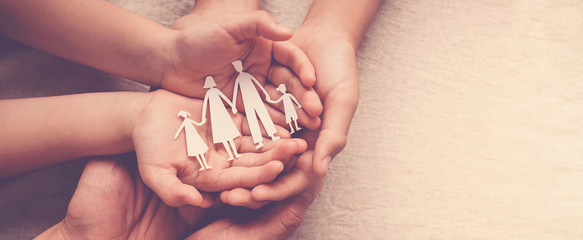 The life insurance landscape is constantly evolving to address the diverse needs of individuals and families interested in protecting their loved ones financially. Those who are seeking more information on the field either for professional reasons or to examine their needs for insurance typically turn to individuals experience as they have the expertise required to properly educate others.
Shawn Meaike, Family First Life CEO is a life insurance and business development professional with years of experience bringing comprehensive life insurance solutions to families while empowering life insurance professionals to reach their career goals within the space. Through high-level insights addressing a variety of crucial topics within the life insurance industry, Shawn Meaike aims to help individuals grow their knowledge of life insurance solutions, career opportunities, and the profound impact effective insurance can have on our lives.
About Shawn Meaike, Family First Life CEO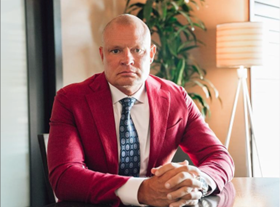 Shawn Meaike is a graduate of Eastern Connecticut State University with a degree in Applied Social Relations. Shawn utilized the educational foundation that he built through his collegiate experience to develop skills in business development, beginning work as an insurance agent shortly after graduation. Shawn eventually accepted a position at the State Department of Children and Families where he served the organization for over a decade. Shawn founded his own life insurance company, Family First Life, in 2013 with the goal of providing families with effective solutions to safeguard their livelihoods. In the time since, Family First Life has grown into a successful life insurance provider offering innovative, comprehensive solutions.
Those who have worked with Shawn Meaike, Family First Life CEO, speak to how he is a professional who is immensely knowledgeable of life insurance, the diverse needs of clients, recent developments, and comprehensive solutions available to individuals of all walks of life. Shawn upholds that a commitment to excellence as well as a focus on strong customer service has remained what sets his organization apart from other successful businesses within the space. To this point Shawn Meaike continuously invests in his teams and maintains that members much be engaging, empathic, and wiling to help clients learn. These factors as well as the high-quality of Family First Life's solutions are crucial to Shawn Meaike and Family First Life's missions.
Shawn Meaike, Family First Life CEO, on Common Reasons to Purchase Life Insurance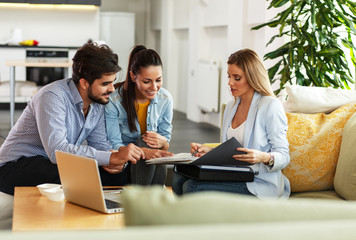 As a professional with experience connecting individuals with comprehensive life insurance solutions, Shawn Meaike acknowledges that there are dozens of reasons why a person may consider coverage. While Shawn Meaike notes that exploring life insurance solutions can be daunting for some, he speaks to how evaluating one's need for insurance can be simple and streamlined. Here, Shawn speaks to a few of the most common reasons why individuals seek to secure life insurance.
Replace Lost Income for Dependents
One of the most common reasons why individuals purchase life insurance is for a sense of security through replacing lost income should they pass away earlier than expected. Should a policyholder die suddenly, life insurance can pay out multiple times their annual income, which can be extremely helpful for handling expenses associated with daily living. This is particularly true if the policyholder has dependents, the family is solely dependent on their income, or if government or employee sponsored benefits for a surviving partner may be reduced after the death of the policyholder. Life insurance simply provides the opportunity to properly grieve rather than focus on expenses.
Cover Final Expenses
Shawn Meaike notes that many surviving partners quickly discover how many final expenses are associated with death such as funeral and burial costs, probate, estate admin costs, debts, medical expenses, etc. Life insurance payouts can be a powerful resource for covering these costs and hidden costs that may not have been considered. No one wants to feel saddled with final expenses and have them complicate their financial situation and future plans, and life insurance can ensure that surviving kin can pay for related expenses while working to move on and find peace.
Prepare Inheritance and College Planning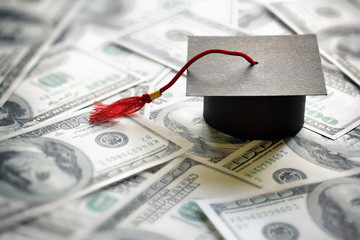 In an economy where families may have few assets to personally pass down to their heirs, life insurance is a common way to secure an inheritance or fund for college should the policyholder pass away. Through naming heirs as beneficiaries, policyholders can ensure that their children, partner, or other family members have access to the payout for their future needs. Insurance proceeds for college tuitions can help heirs manage or even completely wipe out pesky student loans, giving them a clean slate as they continue on their professional paths.
Pay off Accumulated Debts
Many policyholders make the decision to secure comprehensive life insurance because they do not want their families saddled with debts should they pass away. Shawn Meaike maintains that debts do not necessarily disappear in the event of the debtor's death and recognizes that life insurance is a powerful tool for preventing them from stacking up over time. A common example is mortgages, as a surviving spouse who co-signed for a mortgage may become entirely responsible for repayment. Other debts such as student loans, credit card debts, etc. can also be paid off through death benefits.
Provide Peace of Mind
While there are dozens of reasons why individuals seek out life insurance solutions, most work towards the same end- securing peace of mind for policyholders. As we grow older, we acknowledge that life can be incredibly unpredictable. While we can't be certain about when our time will come, we can certainly be sure to be proactive about it through securing a future for those who we may leave behind. Life insurance is one of the most accessible methods to do so, and the impact that it can have on our surviving loved ones in the event of our death are profound.
More from Shawn Meaike
Shawn Meaike recognizes that many individuals and families are interested in learning more about life insurance. With this in mind, Shawn Meaike aims to help those who are looking to grow their understanding of the space. Future posts from Shawn Meaike, Family First Life CEO, will include topics such as recent developments in the life insurance industry, characteristics of successful professionals, and tips for life insurance administrators for empowering their teams on the path to success.
Are you interested in learning more about life insurance and associated topics from an industry expert such as Shawn Meaike? Check in frequently for more updates and information provided by Shawn.