Factors That Can Affect Life Insurance Rates
Life insurance offers peace of mind for you and your loved ones that most financial consultants would consider a necessity.
However, Shawn Meaike reports that in spite of how often this protection plan is pushed, people tend to shrug it off as something they can't afford. The statistics are staggering: a vast majority of adult Americans consider life insurance a necessity, but more than one in every three put it off out of fear of costs.
But the truth is this: the cost of life insurance for the average healthy person is not expensive. While it may seem daunting, it's something that most can afford – especially when the aspects that help determine the cost of a plan are brought to light.
Age
One of the top reasons affecting life insurance rates is age. This is one of the biggest factors that goes into determining the price of the plan. Statistically, younger people are less likely to have health risks than those who are older, even if they are of equal health.
Personal Health
If there is a pre-existing medical condition upon signing up for a life insurance plan, it is likely that the cost will be more expensive for this individual. This is due to being an "at-risk" person, which the insurance company factors in by the potential use of the plan, sooner, rather than later. These pre-existing conditions include illnesses like diabetes, anemia, cancer, sickle-cell disease and the like.
Family Medical Records
Life insurance companies will also look at the potential risk factors of the individual. These risk factors are based on health conditions of the immediate family, and the possibility of inheriting these diseases. For instance, some cancers, heart issues and vision issues like age-related macular degeneration can be classified as "hereditary", and the odds of the insurance-seeking individual developing these conditions may impact the rate of the policy.
Gender
Looking at statistics, it is found that on average women live longer than men. Unfortunately, this can mean that a husband and wife who are applying for life insurance, their rates may differ. Even if the two people are of equal health, and live a comparable healthy lifestyle, the husband's rate may be slightly higher based on this reported statistic. Of course, family history plays a role as well, so no two benefits can be the same.
Drugs/Tobacco/Alcohol Usage
Lifestyle risk factors are a big one! If a person uses alcohol, illicit drugs, or tobacco on a regular basis, not only will this impact the quality of life, but the cost of life insurance as well. Remember, life insurance companies do take a look back at health history – so if there is a medical record with a several-year period of smoking cigarettes, this will affect the rate of the policy due to the risk factors this smoking history has created for the individual.
These lifestyle factors, whether they are current or past issues can consequently affect the length of life, thus in turn, the insurance policy rates. Remember, the insurance company is basing your cost on whether or not they will be paying out the policy in the average, or sooner-than-average lifetime. The riskier lifestyle, the more you'll pay for your life insurance costs.
Some companies even ensure that an individual has been off of illegal substances for a certain timeframe before they're covered by insurance.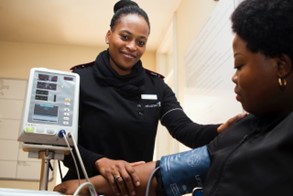 High-Risk Lifestyle Factors
Just as drugs, alcohol, and smoking impacts life insurance, so does risky "leisure" activities. Someone who rock-climbs, for example, will have a costlier claim than someone who doesn't. The same can be said for someone who has instances of DUI or speeding tickets on their driving records, or a history of a criminal record. These behaviors (either current or former) are considered risky and will affect insurance rates.
Occupation
It goes without saying that someone with a riskier occupation will have a higher life insurance cost than someone who doesn't. High-risk occupations include jobs in law enforcement, construction, the military, aviation, and emergency medicine (EMTs, Search & Rescue, etc.). For people in these occupations, opting for a fulfilling life insurance plan shouldn't be a question.
Height and Weight
Life insurance plans, when looking at personal health, look to more than just medical conditions to estimate the final cost of insurance. They will also look at an individual's height and weight – as both directly correlate to one's lifespan.
Studies have shown that those with shorter stature tend to live longer than those who are taller. Also, those with a healthy weight/height ratio are considered healthier, live longer and are less likely to face health problems in the future.