The Best Age to Consider Life Insurance
Many US citizens think they are too young to acquire life insurance. But that simply isn't the case. In fact, getting life insurance as a young adult allows people to benefit from affordable premiums and the potential to build cash value with whole life insurance policies.
Shawn Meaike says that while it isn't a hard-and-fast rule, the sooner somebody purchases life insurance, the better. But there are factors that make buying coverage more pressing, such as financial dependents (e.g., children, parents, etc.), large debts, and wanting to lock in the best rates.
Why People Should Get Life Insurance in Their 20s
Even without financial dependents (i.e., people who rely on the policy seeker's income to survive), purchasing life insurance as a young adult is a savvy monetary decision that typically results in cheaper premiums. And those who buy a whole life policy have the chance to earn through the coverage's cash value.
A recent study conducted by the Life Insurance Market and Research Association (LIMRA) found 44% of millennials are more likely to buy policies because of the coronavirus pandemic. Yet only 45% of the same group currently hold coverage.
Ideally, healthy 20-somethings should purchase life insurance if they want to lock in a generous death benefit with a relatively low premium. Younger people with no underlying health concerns are often awarded cheaper rates by providers.
Not to mention it protects relatives from covering unsecured or co-signed debts should somebody pass away unexpectedly.
Millennials Aren't Stuck with The Same Death Benefit for Life
Some citizens are worried about being stuck with the same death benefit if they purchase policies at a young age. But that's a misconception.
Millennials can choose to purchase a 20-year term life insurance policy, allowing them to increase the death benefit once it lapses.
Plus, many companies offer convertible policies, meaning holders can start with term coverage and increase it to whole life when they're ready. That way, younger adults don't miss out on the cash value component of more expensive policies.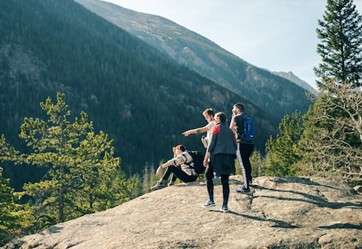 Are There Any Downsides to Getting Life Insurance for People in Their 20s
The pros certainly outweigh the cons when considering purchasing life insurance as a millennial. However, the following disadvantages are still worth noting:
It's an extra monthly expense.
Whole life policies lapse if the holder fails to pay the monthly premiums.
Other investments could reap higher earnings.
The Best Age for Life Insurance: The Younger, The Better
Simply put, individuals benefit significantly from purchasing life insurance as soon as possible because:
it protects relatives' financial futures upon the holder's untimely passing.
it helps repay co-signed debts or unsecured loans like credit cards left behind.
Depending on the specific life insurance company, beneficiaries are awarded death benefits in different ways. Some offer a one-time lump sum. Others provide installment payments. And the rest give annuity — the money is invested long-term, paid in monthly installments for the remainder of the beneficiary's life. Protect Loved Ones' Financial Futures with Life Insurance Coverage.