Life Insurance is Beneficial, Even to Those Without Dependents or a Spouse
Life insurance offers peace of mind, in knowing that those close to you will be taken care of financially in the event of an untimely death. While most married couples with children assume they need life insurance, others may wonder if it's actually necessary if they are single or have no children. Shawn Meaike, CEO of Family First Life, explains the need for life insurance even if no spouse or dependents are left behind.
Life insurance is an important part of a financial plan for anyone, regardless of their marital status or family situation. Even as a single, unmarried person without children, any remaining parents or siblings could still be financially dependent on you.
So, in this situation, it is still important to consider obtaining life insurance, and how it can benefit an unmarried person is discussed below.
Cover End-of-Life Costs
One of the primary reasons that a person without dependents should consider getting life insurance is to cover end-of-life costs. These can include medical bills, funeral and burial expenses, estate taxes, outstanding debts, and other unexpected financial woes that often arise when someone passes away unexpectedly.
While there may be very little in savings or assets, these costs can quickly add up and put a huge strain on the family that is left behind. With life insurance, the remaining family can be relieved of a portion of the anguish that comes with suddenly losing someone.
Protect Your Loved Ones Financially
As a single person, in many cases, elderly parents may be heavily encumbered in this situation. For example, older parents may rely on part of a child's income for assistance with medical bills and maintaining a standard of living.
In this situation, obtaining life insurance can ensure that your loved ones will have the financial resources they need in the event of unexpected death. This can also help safeguard them from financial stress, without worrying about how they will pay for your final expenses.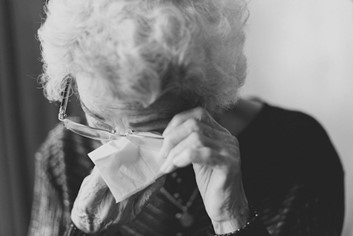 Avoid Inheritance Taxes
Another good reason to consider life insurance is to avoid inheritance taxes. When someone passes away, their assets are typically passed down to their heirs through inheritance or estate. However, if the value of these assets surpasses a certain threshold, inheritances may be subject to significant taxes.
With life insurance, however, these taxes can be averted, since the policy benefits are not considered part of your estate. This means that your loved ones will have more money available to them for your final expenses, and they won't have to worry about paying high taxes on the funds they do receive.
Final Thoughts
While life insurance provides relief to those with a spouse or children from the financial burden of losing someone, those who are single and without dependents can benefit from this valuable financial tool as well. Whether you're protecting your loved ones from unexpected costs, providing for a surviving parent or partner, or avoiding inheritance taxes, life insurance has many benefits that make it worth the investment.